Player Name:
Bre
Name:
Sylvester Theodore "Frog" Rosenfeld
Age:
17
Grade and/or Occupation:
Academy Senior
Species:
Fae. Human. Both? ...Neither? Frog is a fetch, aka, the thing fae leave behind when they steal someone and don't want them to be missed.
Race/Ethnicity:
Half-Chinese and half-white, or at least so it would appear.
Gender:
Male-ish? Genderfluid but landing on the male end of the spectrum more often than not.
Sexual Orientation:
Pansexual.
Magical Powers/Abilities:
Frog doesn't actually need to eat, sleep, breathe, or do any number of the basic human bodily functions that one would need to survive. (He's perfectly
capable
of doing them, and especially enjoys eating, but he doesn't need to do them.)
Magical Weaknesses:
Frog has a weakness to cold iron that comes from being manufactured by fae. In addition, Frog is very sensitive to extreme heat.
Personality:
There's something about Frog that's just a bit...
off
. He's a very happy, friendly sort of boy, but he just acts, well, strange. One of his classmates in middle school once described him as acting like an alien, which isn't an inaccurate description — and not just because he doesn't need to eat or sleep. He has a difficult time understanding some concepts that are secondnature to most people, seems to have limitless amounts of energy, and has a bizarre love of anything and everything sweet... including, on occasion, eating plain sugar straight from the bag.
Backstory:
Sylvester Rosenfeld was born in Boston to very loving parents who wanted nothing more than to give their son a happy, healthy life with a bright future. He was a smart, energetic boy, who loved animals and junk food and taking gymnastics, and wanted to be a superhero when he grew up, not unlike most other little boys his age.
But as he got older, his parents started to notice something strange. Frog seemed to have trouble growing up. Not physically, of course — Frog aged just like any other little boy — and he had no trouble learning in school, but he just never quite seemed to grow up of the things that he had loved when he was a child. In fact, in many ways, his parents found that he had not changed all that much at all since his seventh birthday. Though they never said anything to him, Frog knew they were worried about him. And Frog, too, knew that something was wrong, though he didn't know what. The older he got, the more clear it was to him that he wasn't like other children his own age.
And then, when he was thirteen, the nightmares started. He dreamed of sitting on a shelf and being prodded by a tinker, of mechanical pieces and glass eyes. He dreamed of a seven year old boy who wore his face being dragged off in the night and a toy being left in his place. And over and over again, he had similar dreams, each one more and more disturbing than the last.
Frog knew, deep in his bones, that there was something wrong. That he wasn't the real Sylvester Rosenfeld. And then Frog ran away. He ran and ran, and he didn't know where to, only that he needed to find the truth.
What he found was Veronique, and Dunehelden, and — for the first time in his life — answers.
Appearance:
To most people, Frog appears as a pretty young man, standing just over 5'7", with wide, doe-like brown eyes and wavy strawberry-blonde hair. He has a thin, almost fragile looking frame, though he's actually quite athletic. To fae and those who can see through glamour, however, Frog appears as a human-sized ball-jointed doll, with glass eyes and rosy-painted cheeks and soft blond hair the texture of a fine wig.
Character Model:
Luhan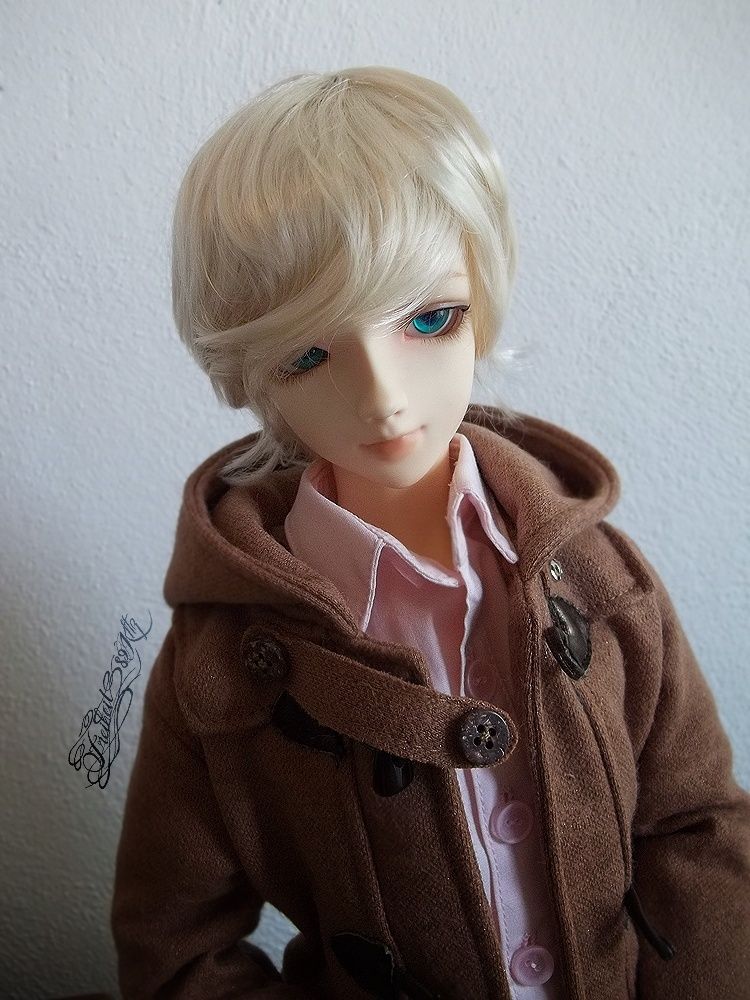 Last edited by Frog Rosenfeld on Thu Oct 08, 2015 8:13 pm; edited 2 times in total



Posts

: 19


Level

: 1


Join date

: 2015-10-08

Character Profile
Full Name: Sylvester Theodore "Frog" Rosenfeld
Age: 17
Status: High School Student


Psst. The character model picture is Chanyeol, not Luhan.



Posts

: 24


Level

: 2


Join date

: 2015-09-27



Gah! Damn google images. I'll fix it when I'm home. Thanks.



Posts

: 19


Level

: 1


Join date

: 2015-10-08

Character Profile
Full Name: Sylvester Theodore "Frog" Rosenfeld
Age: 17
Status: High School Student




Similar topics
---
Permissions in this forum:
You
cannot
reply to topics in this forum